praise from clients
"Felt extremely comfortable during the entire procedure. Nursing staff was top notch. Barely visible scar!"

"Dr. Cruz was knowledgeable and helped me to understand the process in a way that made me feel at ease."

"He was energetic and showed a genuine concern for my health. I would highly recommend him."
[/vc_row]
Lumenis Ultrapulse Encore
Ablative fractional resurfacing with the Lumenis Ultrapulse Encore is a major advance in treatment of skin aging. The Encore uses a CO2 laser in three different modes to produce precise resurfacing of the skin resulting in smoother skin with a more even color. The CO2 laser has been the gold standard in giving excellent results with skin resurfacing for years. Older versions were limited by extensive healing and downtime. By using the latest fractional resurfacing techniques, the skin heals much quicker resulting in an excellent safety profile.
To ensure the best possible healing, you will need to follow the SKINPros post-care instructions careful. This details the pre-procedure care and after care recommended for the best possible outcome.
Active FX
Excellent treatment for brown spots and sun damage
Helps superficial skin texture and fine lines
1-2 sessions usually required
Healing appearance: redness and pinpoint scabs
Downtime usually 5-6 days
Deep FX
Designed for deep treatment of wrinkles, scars and skin tightening
1-3 sessions usually required
Healing appearance: Immediate bleeding, crusting and swelling for 2-4 days
Redness for less than 7 days though skin may be pink for longer
Downtime usually 5-6 days
Total FX
A combination of both Active FX and Deep FX performed the same day
Helps with both superficial and deep skin rejuvenation
Pinpoint bleeding, redness, swelling and scabs
Downtime usually 7 days
SCAAR FX
Dramatically improve the appearance and functionality of severely scarred skin
Addresses the tone and texture of scars, as well as their pliability and the pain and itching
3-5 session usually required
Redness and swelling to varying degrees
Downtime usually 7 days
Before & After: Lumenis Ultrapulse Encore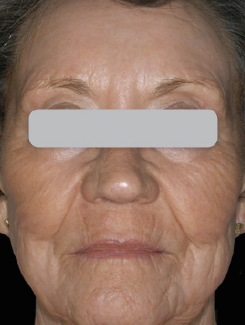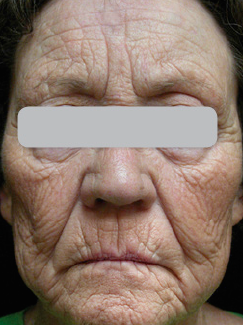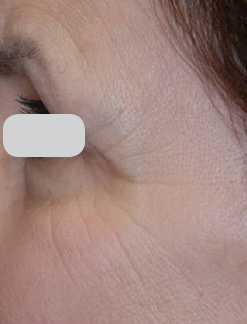 M22's Universal IPL
One Applicator for All IPL Applications
M22's Universal IPL module enables you to treat a myriad of conditions with a single, versatile handpiece. The Universal IPL handpiece is designed with 7 ExpertFilters tailored to the condition being treated and computer-enabled filter recognition for enhanced safety and ease-of use.
With the Universal IPL handpiece, change ExpertFilters in seconds instead of attaching a whole new handpiece. The Universal IPL handpiece saves not only treatment time and storage space, but is also extremely cost efficient because there is no need to purchase multiple IPL handpieces.  Two SapphireCool lightguides, for large and small areas, maximize patient comfort with continuous contact cooling.